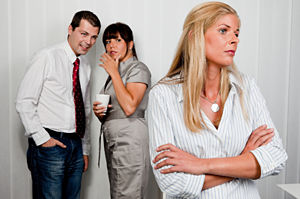 Yesterday, I was honored to have a seeker say, "You need to blog about this. You have my permission to share my story – all of my story."
Therefore, this blog is simply a true story of the love of humanity that people can share through sincere connections that we established on video chat. Everything here is true except names; I have not used my seeker's real name*.
In The Beginning
Meredith* first contacted me for a video-chat about five months ago. She had just been notified that someone in her company realized that she had developed an intimate relationship with a male co-worker named Fred. Both Meredith and Fred were in management in a large corporation.
Meredith was scared and asked what I saw. I explained to her that this was not going to be a positive experience. She would not be treated fairly or equally. She would not be able to trust Fred to give her any help with this matter. And, that life was going to teach her some very hard lessons. Her faith in God and herself would be tested, but she would come out a better, wiser, stronger person through the experience.
A friend is one who walks in when others walk out ~ Walter Winchell
She was laid off with her paycheck. For about a month, she was in the 'hot seat' as people looked upon her work and her relationship with Fred like searching for a needle in a haystack. Her work had been found to be impeccable, but she (and only she) had violated corporate policy on having an intimate relationship with a co-worker. Her paychecks stopped and she was laid off. For some time, it looked like she might be transferred within the company, but that did not materialize. It also looked like she was going to get some help finding another job, but that also never occurred.
Fred distanced himself from the situation. It appeared he was positively teased by the other male managers for 'scoring' as males seem to refer to having shared adult love relationship between two employees. Fred's wife took his car away from him. She also watched his movements, and treated him with disrespect. Then, she called Meredith and verbally threatened her. During that period of time, verbal abuse seemed to come at Meredith from all directions, as though she was a harlot and Fred an innocent victim.
In private, Fred met with her and expressed his sadness that she was being treated so poorly. In public, Fred did nothing on any level to ease Meredith's pain or in any way help her to move on with her life. He strung her along emotionally, and yet ignored her in public or private situations where he might have had some influence in helping her locate to another company.
During this time, Meredith and I were in the public chat any day that I had access to my webcam. Often we emailed on Jacquie Omi's days off. It was a time of emotional support for Meredith, using the compassion that comes with being a psychic. I also drew on my training in pastoral counseling and years of psychological training experience in the non-profit business world.
About The Author: Jacquie Omi is a Master healer of children and animals who resides in a poor indigenous village in Central Mexico. She is a deeply spiritual practitioner and a well educated research scientist who brings her Eastern thought into Western situations. She has been a nonprofit leader since 1986, the president of an educational project since 1991, an Arizona State Certified Teacher (birth ­ grade 12) and a facilitator of businesses since 1986. To attain inner peace and draw positive healing energy into your life, Jacquie can be found at PsychicAccess.com