Interpreting Your Own Dreams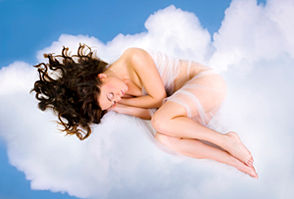 There is quite a lot to know about interpreting dreams. And there are many schools of thought on this subject from psychoanalysis to shamanic journey dream vision quests.  A person could spend a great deal of time in a class room environment studying dream interpretation. Researching this topic could become a lifelong hobby as well.
For years I have been curious about interpreting my own dreams and have read many books about it and have also spent a lot of time researching this subject on line. I prefer the less complex methods of unlocking the mysteries of dreaming and will share with you what I have learned about basic analysis of what dreams mean and how to interpret them for ourselves.
Dreams are more real than reality itself, they're closer to the self ~ Gao Xingjian
Our dreams are usually not meant to be interpreted literally, but rather understood through symbolism and metaphor. Once we spend enough time practicing defining the symbols it becomes easier to understand what our dreams mean.  And even though our dreams are personal to each of us, there are basic characters and components in all of our dreams. Here is a list I have written down to use for basic interpretations.
There is yourself. You are usually the one observing your own life in your dreams.
There are others. People we love or feel anxiety about show up quite a bit.
There are locations. Certain scenes are often repeated, though the characters may change.
There is our actions. We observe ourselves and others acting out roles.
There is a theme. Dreams usually have a specific focus to them.
There can be resolution.  Usually there is an end result in dreams, though sometimes not.
A dream which is not interpreted is like a letter which is not read ~ The Talmud
I was taught to keep a journal and a pen beside my bed at night to write down whatever I could remember from my dreams.  And then when completely awake, I learned to separate out the parts of them that stood out, looking for symbolism and meaning. I have had many repetitious dreams over the years and at each phase of my life my understanding of them became more and more clear. For example, I dream a lot about forests and oceans.  The forests came to mean safety to me, while the oceans meant a feeling of going back to the womb.
Once you take the time to write down your dreams in a journal and do this with some discipline and regularity, you begin to see the symbols that are personal to you then can develop your own meanings and even discover messages you are trying to send to your own self.
About The Author: Heartlight

Heartlight is an "Empathic Coach" with a lifetime of developing of ESP. With 16 years of working as a Psychic Adviser, (the last 7 years of adding Life, Motivational and Relationship Coaching training into the mix), she maintains a very loyal following at PsychicAccess.com. She goes beyond simply sharing messages about things that are hidden from her clients awareness along with information she receives about their future. Heartlight also coaches her callers to use the messages that come through her empathic gifts for their own highest good by blending kindness, humor and wisdom into her readings. Get a reading today with Heartlight at PsychicAccess.com.


Posted in

Divination, Dreams, Lifestyle, Paranormal Phenomena, Psychic Phenomena, Self-Help
|
Tagged

books, dream analysis, dreaming, Dreams, higher self, life, mystical, Paranormal Phenomena, psychic development, signs, spiritual messages, symbolism, visions
One Response to Interpreting Your Own Dreams
This site uses Akismet to reduce spam. Learn how your comment data is processed.