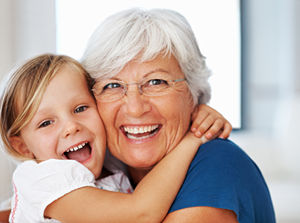 The popular television show Medium brought to the public eye the fact that a psychic does not live in a vacuum with her abilities. The workplace and the home are often the 'victims' of the efforts to help others that are the lifestyle of a psychic.
The working hours of the psychic may be long and erratic. The demands may involve great sadness, overwhelming joy, and just about every other emotional known to humankind. Anything and everything may affect psychic abilities. Psychics need understanding housemates.
A Different Type of Roommate
Every psychic is a caregiver. We act as a conduit for the energies we feel, see, touch, taste, or hear to the seeker. To better enable this process requires the psychic to recharge. Not all of us recharge in the same way. For me, time in nature or with young children recharges me. As a roommate, you will need to step aside and allow your resident psychic to recover.
Women are the cup from which everyone drinks; empowerment begins with loving and nurturing the self first – in order to quench the thirst of those who need us ~ Marianne Goldweber
The Recharging Process
I am able to get my inner child back when I am humbled by nature or I play with kids. Once a week, an infant who is unable to swim, sits on my shoulders for about 30 minutes as I monitor other kids for safety in the pool. That child is seeing the world at my level, and I am connecting with their pure energy field.
When a child who is challenged with disabilities has me as a 'side-walker' in our weekly equine therapy classes, I heal. I look into those eyes, watch his or her interaction with the horses, and marvel at the positive changes that occur from time on a "Medicine Dog" (the Native American name for a horse).
When I awaken to a sunrise with all the colors from white to deep purple, I am humbled and renewed. Watching a "Crackle" (a large bird in Mexico that looks like a small Raven) steal dog food from a dog's dish makes me laugh and feel recharged. Observing my puppy share in my excitement as she chases a wild bunny is refreshing.
Conclusion
Living with a psychic can be odd at times. He or she might bring home prayers for seekers, light candles for clients, shed tears for those with pain, or gasp at what they see to remind them of someone they were asked to help. As the nurturer of a psychic, your job is to make their job easier if you can. The world is a better place due to your friend, mentor, mate being a psychic, and you are very much a part of making that event possible. Thank you from all psychics!
About The Author: Jacquie Omi is a Master healer of children and animals who resides in a poor indigenous village in Central Mexico. She is a deeply spiritual practitioner and a well educated research scientist who brings her Eastern thought into Western situations. She has been a nonprofit leader since 1986, the president of an educational project since 1991, an Arizona State Certified Teacher (birth ­ grade 12) and a facilitator of businesses since 1986. To attain inner peace and draw positive healing energy into your life, Jacquie can be found at PsychicAccess.com