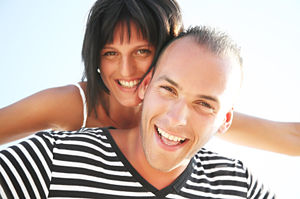 Every relationship in our lives must have a foundation of some kind. But what are the important fundamentals of such a foundation for any relationship? What, I have found is that every relationship requires Friendship, Honesty, Love and Respect as its core foundation. Without these pillars the relationship is always able to adapt and grow with any changes in the wind of life.
Sometimes we come across people who have learned to hide their true character, and have learned to lie about their moral and spiritual nature, in order to have a partnership that they feel they will personally gain from. What that person is really doing is hurting the other person one a very deep emotional level. They are building a relationship on fake values, morals and beliefs. What they have truly done is steal the other person's zest for life and moral values and beliefs. They have stolen their life, their joy.
I had a boyfriend who told me I'd never succeed, never be nominated for a Grammy, never have a hit song, and that he hoped I'd fail. I said to him, 'Someday, when we're not together, you won't be able to order a cup of coffee at the deli without hearing or seeing me ~ Lady Gaga
When you meet someone new it is best to sit back and watch, let the person show you who they really are; not who you want them to be.
There are times when a relationship has taken its course and someone in the relationship finds that that the other person has become morally corrupt, lacking honesty and being low in character. It becomes a source of sickness. If your soul is truly strong enough you will find a way to leave such a relationship.
In your current relationship how do you feel? Do you feel lessened as a human being, or demeaned, or ashamed, or abused? Does your relationship make you a better person, or do you feel diminished as a human being? A real true relationship should make us better people from the soul, we should be happy.
When you truly are connected with someone on a spiritual level your mentally and morally become connected as well. And when you're in a relationship that is good, you are happy. So, how happy are you in your current relationship?
About The Author: Carmela has have been psychic since she was a child. Carmela's gifts are clairvoyance, clairaudience, clairsentience, medium. Carmela has worked on cases for law enforcement agencies across the country.
Carmela also works with several different groups that develop psychic kids and teach the parents what to expect and how to deal with psychic children. You can get a reading from Carmela at PsychicAccess.com