What Should You Do While You Wait?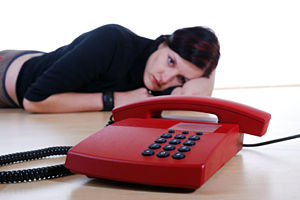 We are all waiting for something to happen most of the time.
Day to day examples of waiting include waiting for red lights to turn green, waiting for your turn in bank and grocery lines, for toast to pop up, for the bus to come, for a customer service person to answer the phone, and on and on.
A few examples of important reasons why we may be waiting include hoping for a positive answer back about a job, or for communication with a distant relative, or for the answer to a prayer, or for the results of a test we have taken, and so forth.
What we do while we are waiting for any and all of these things is directly related to the quality of our present moments. We have to fill our time up with more than waiting, because if we do not we may feel that we never 'arrive' anywhere and are not living 'in' our lives.
For a while" is a phrase whose length can't be measured. At least by the person who's waiting ~ Haruki Murakami
This notion of what we do while we are waiting especially applies to waiting for the outcomes of psychic predictions. We can actually affect predictions about our future by the choices we make now.
If we are given a prediction about a job, for instance, but are also advised to contact the employer within 48 hours but do not do this, what we have done while we are waiting has a negative impact on the outcome of this prediction and our fate.
Another example is when a psychic may read that someone's partner just needs some space, but will come around soon, and may also read that the caller must leave this person alone for a while. But if the person calling ends up pestering their partner, while they are waiting for the prediction to come true, they could actually push their loved one away permanently and completely change the outcome.
There are many constructive things we can do while we are waiting for things to happen that can help bring positive outcomes to us.
Patience is power. Patience is not an absence of action; rather it is 'timing' it waits on the right time to act, for the right principles and in the right way ~ Fulton J. Sheen
When we are waiting for someone we love to return, instead of being needy and contacting them we can write emails to them that we do not send. We can fill the emails with our sorrow, anger and frustration, as though we are expressing these things aloud. But instead of sending them on we can keep them in a mailbox folder where we can read them again if we need to. In this way we fill up the hours and days we are waiting by expressing ourselves without harassing or pestering the distant loved one. Then, when we speak to this person again we are much more lighthearted and calm and ready to communicate with kindness and assertiveness.
When we are waiting to hear about a job, we can keep in touch with the company we wish to work for at respectful intervals and we can keep looking elsewhere also. One of the Laws Of Abundance that is so very important for a successful life is to always have options. We can also look into ways of working for ourselves at home where we set our own hours, while we wait for an important career opportunity to come along.
If we create possibilities for our own lives, while we are waiting for things to happen, then we are not always looking at the future instead of living in the now. Speaking to psychics can be very informative and even encouraging about possible outcomes to our inquiries. But while we wait we can create great present moments for ourselves that will help shape the outcomes and our destiny.
About The Author: Heartlight

Heartlight is an "Empathic Coach" with a lifetime of developing of ESP. With 16 years of working as a Psychic Adviser, (the last 7 years of adding Life, Motivational and Relationship Coaching training into the mix), she maintains a very loyal following at PsychicAccess.com. She goes beyond simply sharing messages about things that are hidden from her clients awareness along with information she receives about their future. Heartlight also coaches her callers to use the messages that come through her empathic gifts for their own highest good by blending kindness, humor and wisdom into her readings. Get a reading today with Heartlight at PsychicAccess.com.