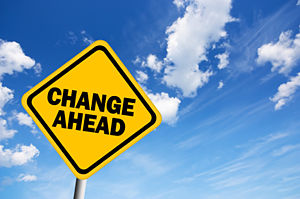 << Part 1 – When Change Is In The Wind

Intention is one of the most important steps of changing your own present circumstances. Intention lets you take responsibility for your own future. In order to have intention one must understand where you want to be. Setting a action plan in place is key.
Preparation or contemplation was the stage where you have started to change your behaviors and attitude to your current circumstances, and you are working on accomplishing your goals. At this time it's very important to let yourself be flexible in your day to day life, while you are trying to make the transition become natural.
The next step is the action stage. This is when you are really working on moving forward and your goals are in place. You are now staying focused on moving forward with conviction and you are surrendering your old ways completely. This is a time when you stay fully focused on your goals and the resulting benefits. The action stage is also a time when we must retire old beliefs and values so that they can be replaced by new ones.
To exist is to change, to change is to mature, to mature is to go on creating oneself endlessly ~ Henri Bergson
The last and final step is the integration stage. This is when you have made the change and it is now a time for you to reflect and look back to see how far you have come. One way of understanding how far you have come is by understanding why your old beliefs and ways of coping are in the past. This will help in letting your new beliefs and values become more soundly integrated into your life.
About The Author: Carmela has have been psychic since she was a child. Carmela's gifts are clairvoyance, clairaudience, clairsentience, medium. Carmela has worked on cases for law enforcement agencies across the country.
Carmela also works with several different groups that develop psychic kids and teach the parents what to expect and how to deal with psychic children. You can get a reading from Carmela at PsychicAccess.com