Random Acts Of Kindness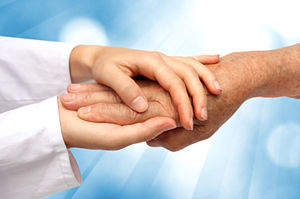 Kindness takes little effort and is such a great gift.  "Practice Random Acts Of Kindness And Senseless Beauty" is a well-known slogan that can be seen on posters and on bumper stickers everywhere.
We all watch movies where we admire any kindness that is shown.  Many of us go to temple or church and hear about kindness from the pulpit. We see acts of kindness in public and watch in appreciation of the giver and the receiver. And, although kindness is something we all admire, it is often difficult to show kindness to those who need it most. And it is often difficult for us to recognize kindness on its way to us as well. Often, when I am doing phone psychic readings for people in relationships where there is difficulty communicating, my advice to the caller is to balance honest discussion with their partner, about what is hurting them, with kindness.
One way this can be achieved, so that it does not seem silly or ridiculous, is to say to your partner something like, "I was hurt that you did not like what I cooked for dinner, but I love cooking for you." And as you are saying this last part, give your partner a kiss on the cheek.
Too often we underestimate the power of a touch, a smile, a kind word, a listening ear, an honest compliment, or the smallest act of caring, all of which have the potential to turn a life around ~ Leo Buscaglia
What is great about this example is that the partner expressing dislike of a meal is actually expressing kindness coming in the form of honesty. This is difficult for us to recognize when we believe our feelings are being hurt. And it is difficult to be kind to someone who has hurt our feelings. But there is a balance.
Homeless people on the street are some of the most difficult fellow humans to be kind to at times, especially when they are asking for money. I used to work in an area of a city where there were many coffee shops that I liked to frequent, and also many homeless people on the streets. I would buy them some food, as I was getting my own, and give it to them instead of money.  This way I know my kindness will go for something that is good for them, instead of something that is not. One woman in particular, whom I saw down town a lot, got her life together and one day walked up to me and gave me a muffin in return! I was such a wonderful exchange of kindness and dignity.
Kindness is like Joy. They are energy direct from the Source of Life, whatever we perceive that to be. The more spontaneous and 'random' the better, because when we don't think about an act of giving or receiving kindness the more heart-centered the experience is.
About The Author: Heartlight

Heartlight is an "Empathic Coach" with a lifetime of developing of ESP. With 16 years of working as a Psychic Adviser, (the last 7 years of adding Life, Motivational and Relationship Coaching training into the mix), she maintains a very loyal following at PsychicAccess.com. She goes beyond simply sharing messages about things that are hidden from her clients awareness along with information she receives about their future. Heartlight also coaches her callers to use the messages that come through her empathic gifts for their own highest good by blending kindness, humor and wisdom into her readings. Get a reading today with Heartlight at PsychicAccess.com.