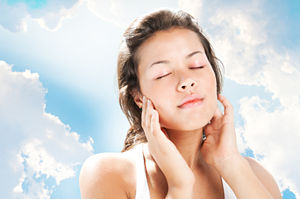 We all experience that little feeling you get in the back of your mind telling you what you should, or should not do. It's called your intuition. Your spirit guides try to make connections with you daily through your intuition, but sometimes they cannot make a strong connection, so that is why they connect you to people like us: psychics and mediums.
Your guides have messages for you daily, so it's best to get a reading whenever you can, so you can find out what messages you may have been missing out on! Sometimes it's better to know things before they happen, so you can prevent problems or keep an eye out for certain things.
Everyone has intuition. Some people's intuition is stronger than others, but anyone can develop their own intuitive ability with the proper study and exercises to develop one's senses.
At times these urges may come to you in the form of internally spoken dialogue with your higher self, spirit guide, guardian angel, alien intelligence, however you see the owner of the 'still, small voice within' ~ Stephen Russell
Sometimes your spirit guides have specific instruction on how they would like to make a stronger connection with you. When I come in contact with spiritual guides, I can find out what instructions they have for you, so that you can come in contact with your own guide!
We must all find inner peace, and connecting with your guides is the first step. So, sometimes when you get a bad feeling about something, for example not to go somewhere on a certain night, or to take a different route instead of the route you usually take, then go with it. It's your intuition. Perhaps it's your spirit guides trying to warn you of what's to come. And if you feel good about going somewhere, a certain place or event is calling your name, for some reason you've got to be there. It could even be your guides directing you to Mr. Right!