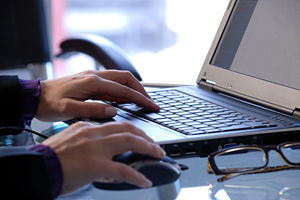 My psychic skills are employed exclusively by PsychicAccess.com. Each morning, after I arrive at my office and turn on the desktop computer, I go on the Psychic Access home page and make sure I am listed as available. Then I turn on my laptop and write a blog for Psychic Access, or do some of my own writing, as I am also an author.
I made a significant investment to be on Psychic Access. I have been a psychic for a long time, but I was not working online for several years, due to my living arrangements. I also never had access to a high speed Internet connection from 1994 until the beginning of this year. I was always living off-grid or in a small rural village somewhere. To be able to work on Psychic Access I had relocate to some land in a neighboring town, in order to get access to a high speed Internet connection. I also had to get a hardwired phone connection and buy a PC with a webcam for video chat readings. It took me four months to accomplish all of that, after I was hired to work on the site.
A computer terminal is not some clunky old television with a typewriter in front of it.  It is an interface where the mind and body can connect with the Universe and move bits of it about ~ Douglas Adams
Doing online psychic readings is now my business and my only income source. I treasure this opportunity and will do my best to serve my clients at Psychic Access. For this reason I spend many hours in the 'free chat' to be available should people need me. I work five days a week for six hours a day. Many days I have no opportunity to eat lunch, or even take a bathroom break, because I am chatting all day long. I do it because each client is a human being with needs and I was given a gift.
I am a caregiver. If my chatting helps to further explain a reading (not a new question, but a further explanation of a statement I made during their reading) then I am delighted to be there. If a chat helps someone understand why the earth is round or some other general subjects, I am there. If a chat actually helps someone to decide which of the available psychics to call, I am also there to assist. I also email everyone who has psychic readings with me. If they do not understand a statement I made, I can make sure that is cleared up. Email is also a great way to chat back and forth about general subjects.
Since starting at Psychic Access, I never awaken in the morning wondering why I am alive. Many days I have three or four people at once talking to me. I did not think a lot about it until I got vertigo. Then I realized that I was unable to accomplish that task, as my mind was awful fuzzy for a few days. I am even more grateful for days of perfect health.
Phone readings only, for me, is a very limiting approach. I like the interaction without the stress in the 'free chat' room, as well as the privacy of the private chat with outstanding retrieval features. I love taking to clients. I think that adding a chat is far more rewarding for both seeker and psychic than a short phone call occasionally.
About The Author: Jacquie Omi is a Master healer of children and animals who resides in a poor indigenous village in Central Mexico. She is a deeply spiritual practitioner and a well educated research scientist who brings her Eastern thought into Western situations. She has been a nonprofit leader since 1986, the president of an educational project since 1991, an Arizona State Certified Teacher (birth ­ grade 12) and a facilitator of businesses since 1986. To attain inner peace and draw positive healing energy into your life, Jacquie can be found at PsychicAccess.com